About Andrea Monsarrat Waldo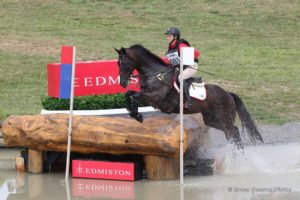 Andrea Monsarrat Waldo
Andrea Waldo began riding at the age of 6. Her first horse gave her an education in the importance of a good seat—mostly by bucking her off a lot. She was undaunted and learned to stay in the saddle, but also gained a strong belief in the importance of a complete education in riding and horsemanship.  She attained her Instructor Certification through the US Eventing Association in 2008.
Andrea began eventing in 1993, trained several horses through the Preliminary Level, and completed her first Advanced Level horse trials in 2016. She has been teaching riding and horsemanship since 1996. While she enjoys having her students compete, Andrea most loves to see students of all levels become confident, competent riders and have a great time in the process. She actively pursues her own learning by training regularly with experts such as Kim Severson, Sharon White, and Lindle Sutton, as well as attending clinics and seminars whenever possible.
While pursuing her riding career, Andrea was also a licensed psychotherapist for 18 years.  After closing her practice in December 2011, she started the StressLess Riding Program, a performance coaching program for riders.  She teaches workshops and coaches riders individually in simple, practical techniques to help them gain greater confidence, focus and success in the saddle. Andrea is also the author of Brain Training for Riders, a book which explains her approach to reducing anxiety and improving riding performance.